So as affordable fine dining goes I think this is a good example. They only have a tasting course at the restaurant and in front on the same building they have a wine bar for a more casual experience. This place being such a reasonable offering is often fully booked, so call before going. It has also been going a long time, must be going on 10 years.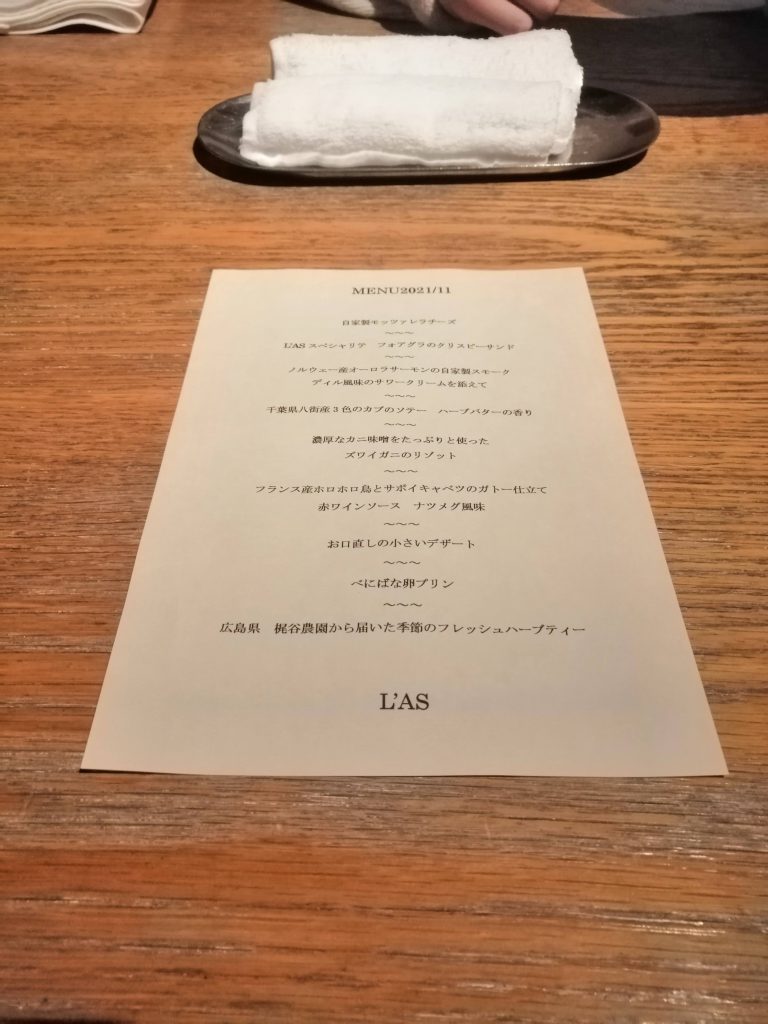 The tasting course is 5000 yen and the wine pairing is another 5000 yen. They also have a non alcoholic pairing, with some quite interesting drinks on it. I went with the wine pairing and I must say it was quite a nice little journey through a variety of drinks not all wine I should add. For me the stand out courses were: the foie gras sandwich, which is their signature course, the sous vide salmon, the crab risotto, and the savoy cabbage roll. The benefit of fine dining courses for restaurants is of course they get to tell you what you eat. The trade off is they put a lot of effort into making what they serve great. It was a really nice diner and I will be repeating when I have something to celebrate.
Anyways here is the course in photos.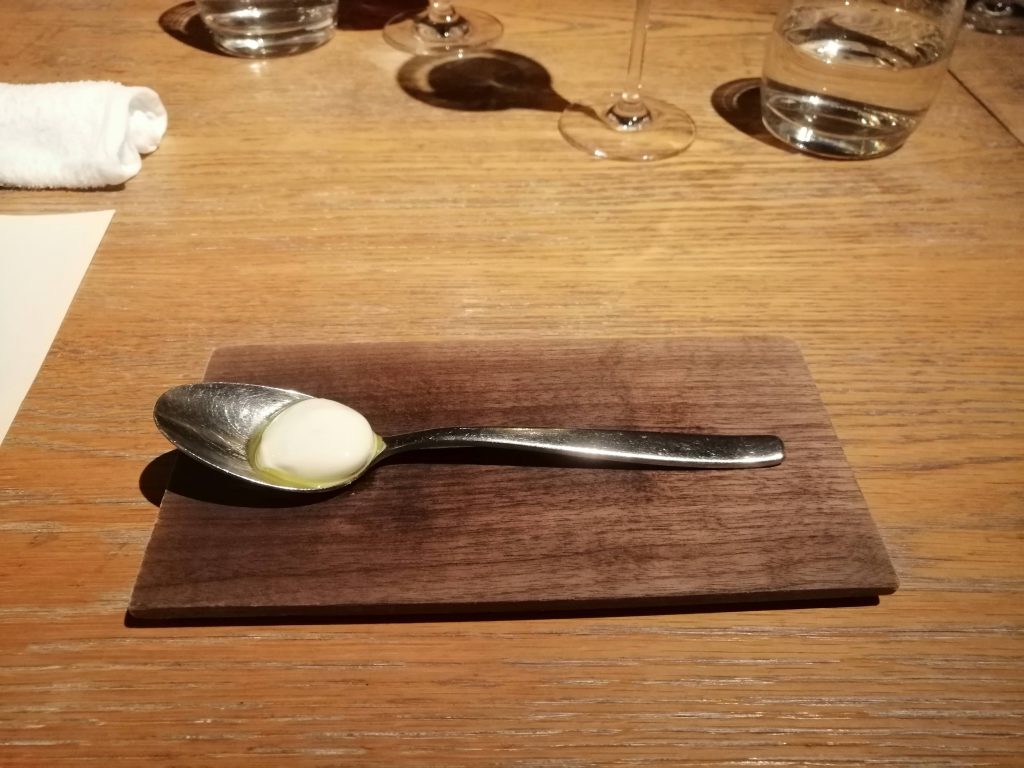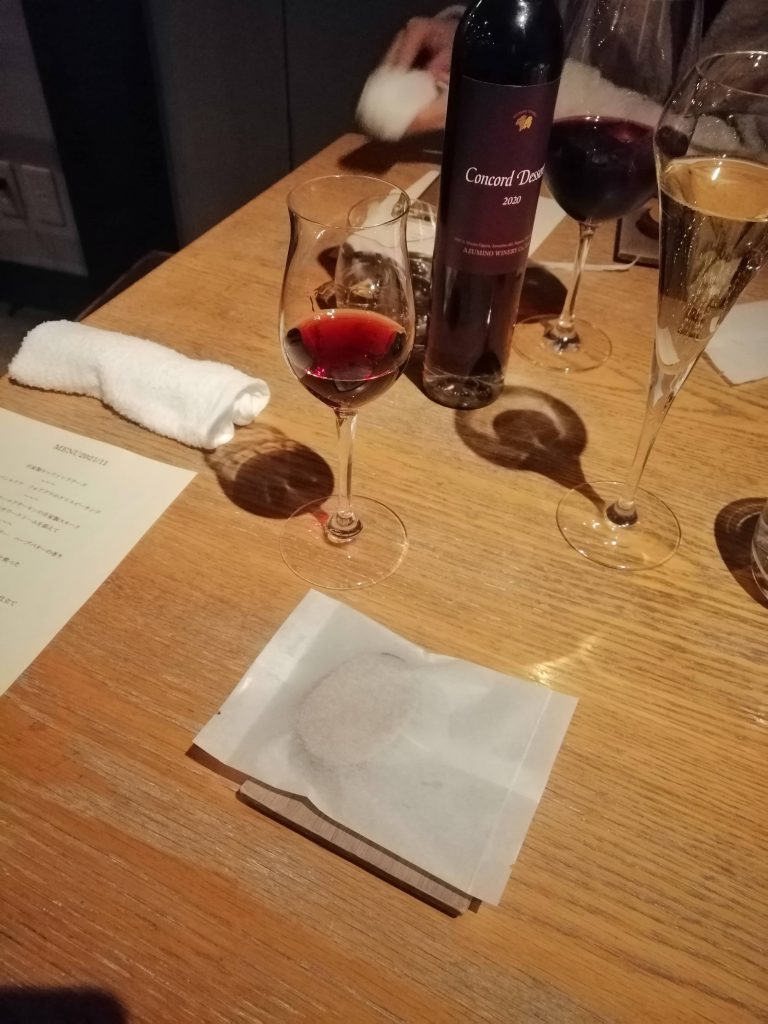 The Foie gras wine pairing was a sweet Japanese red wine and kept a real fruity punch with some acidity aswell. A good pairing I must say.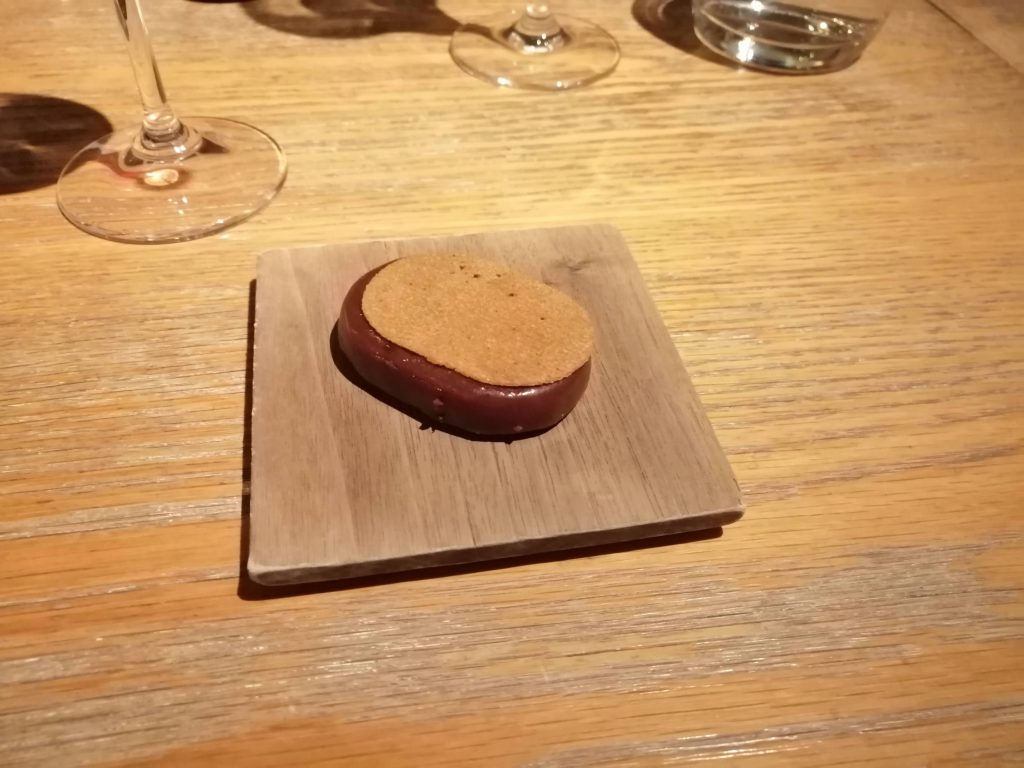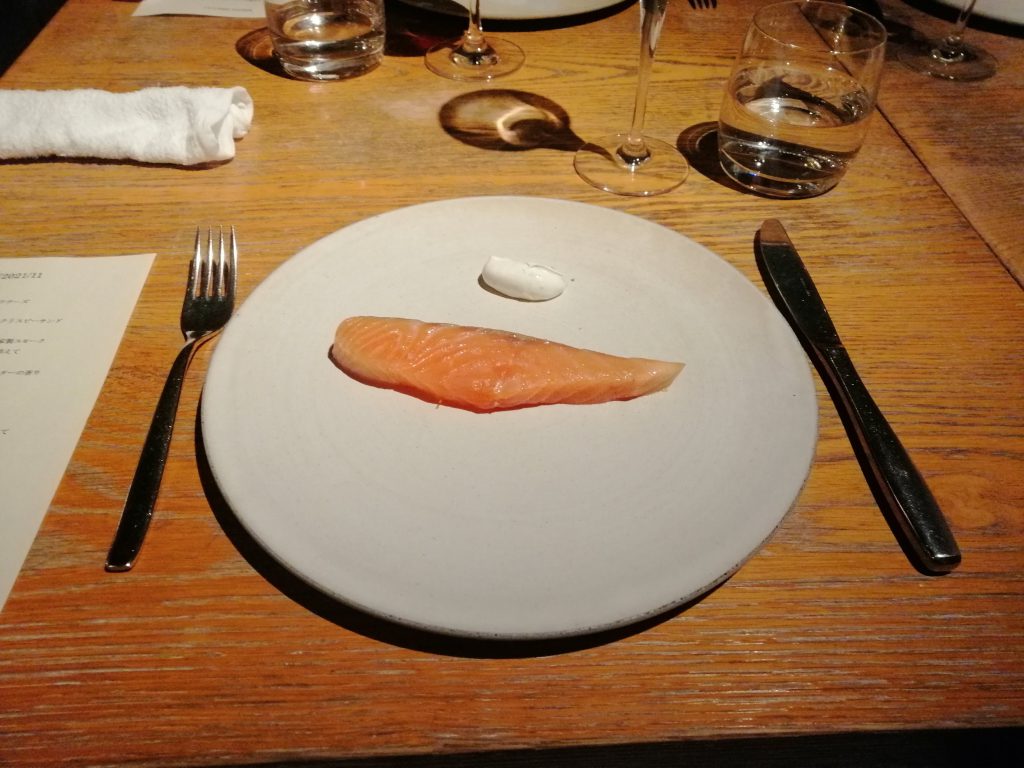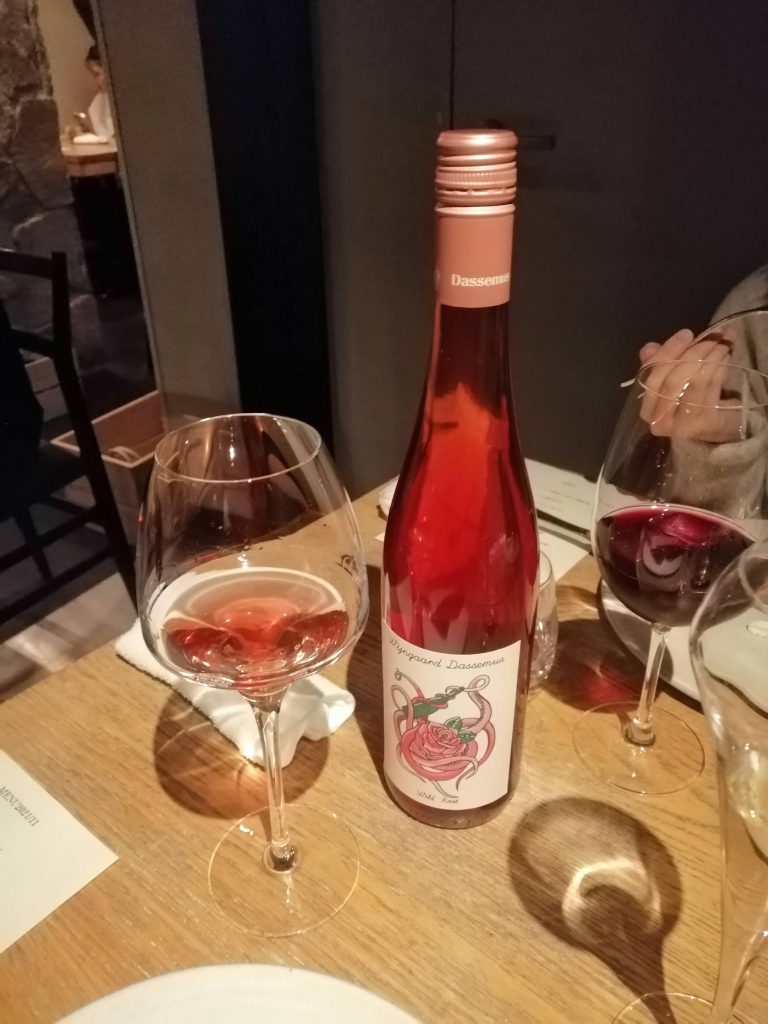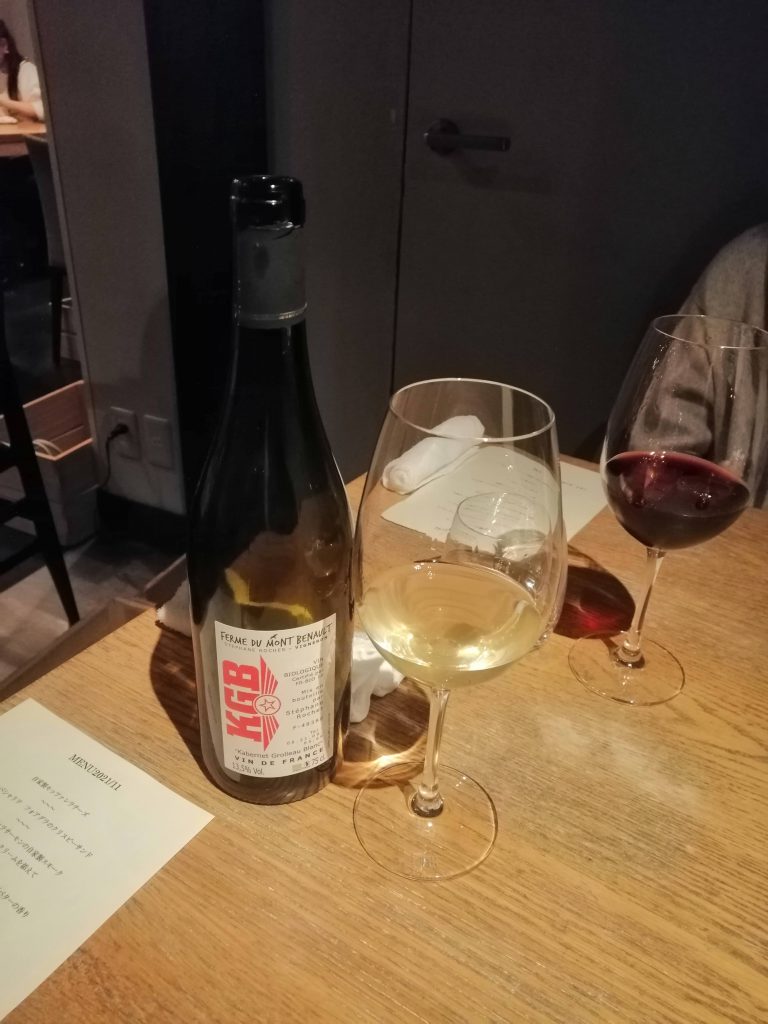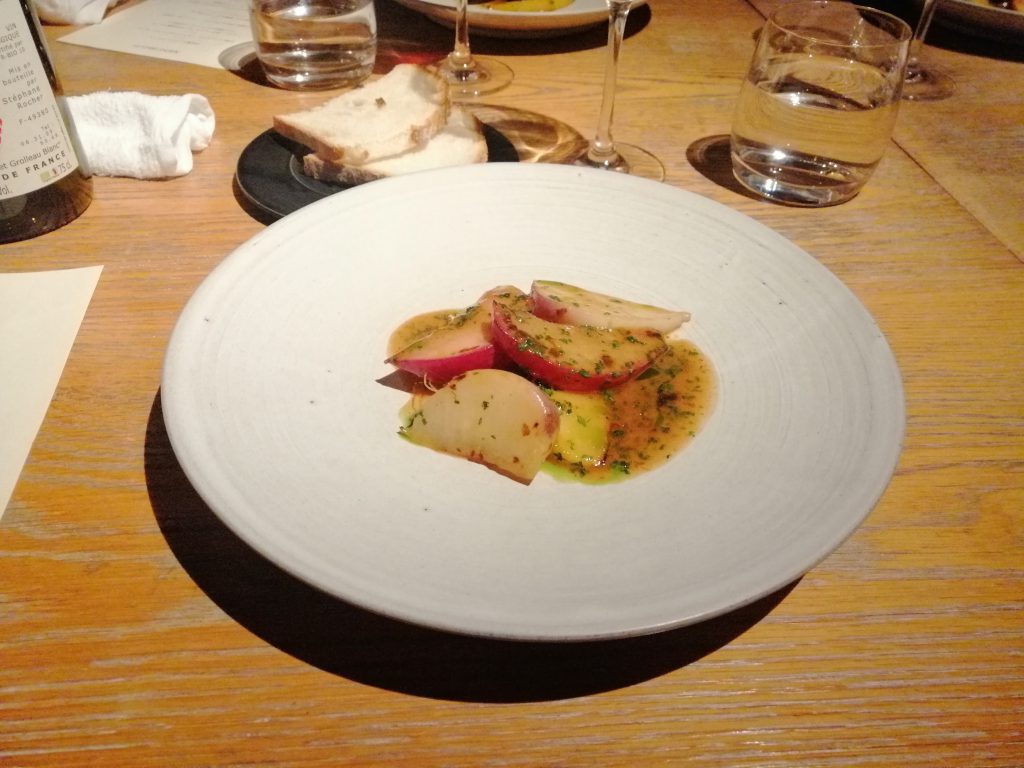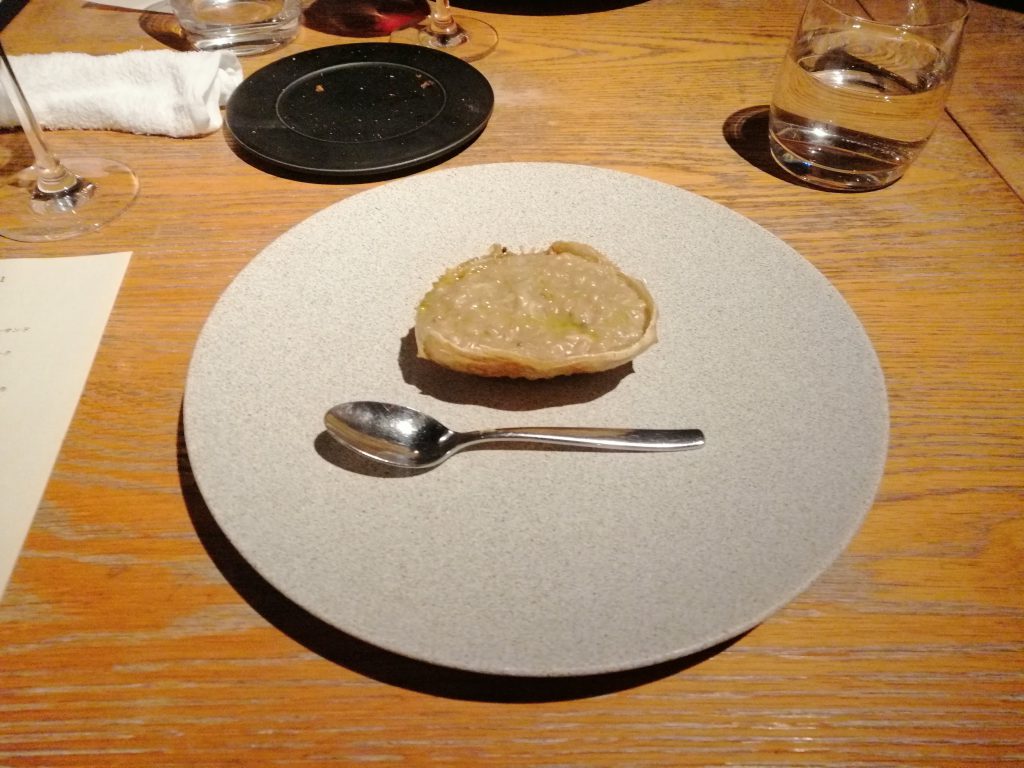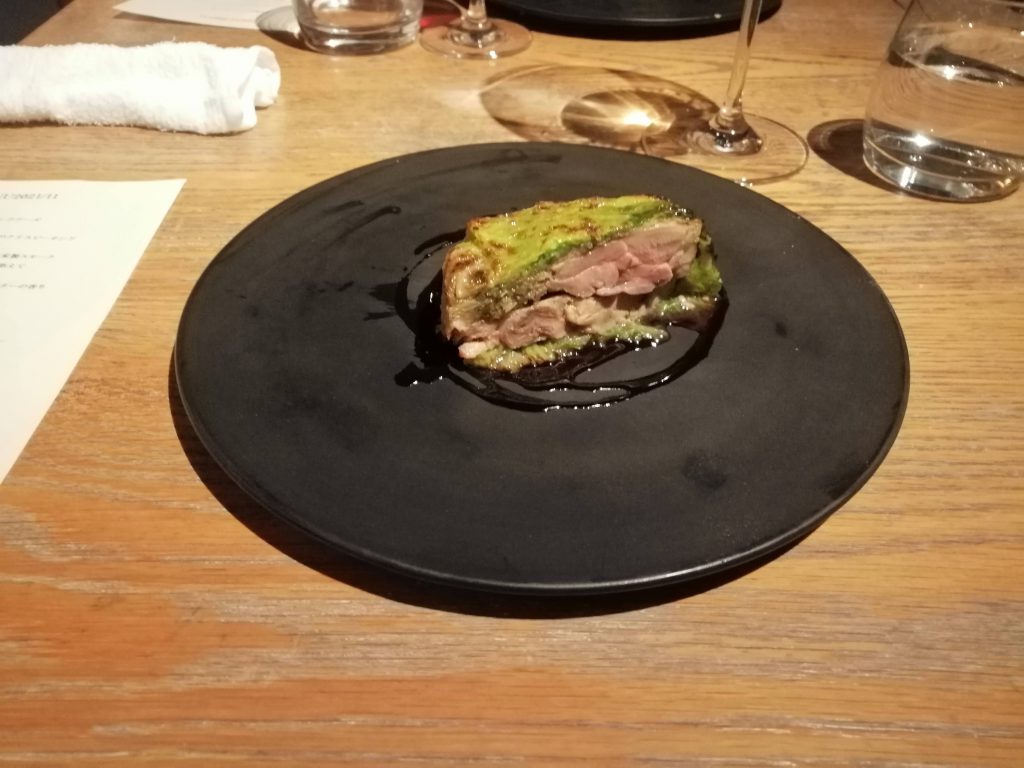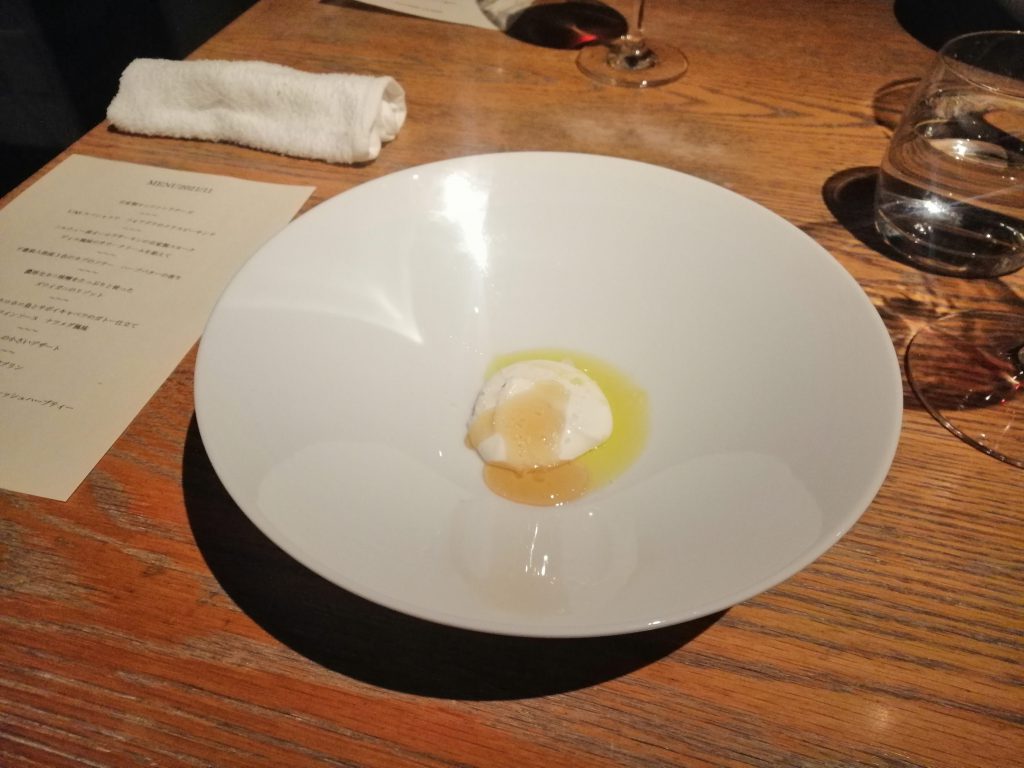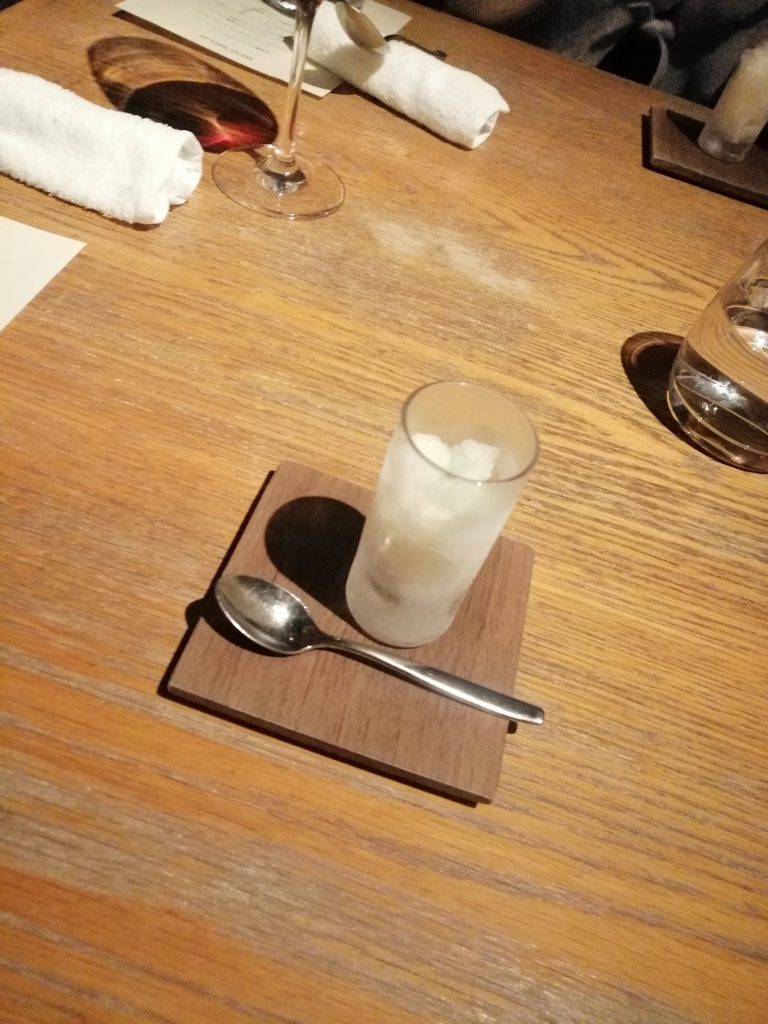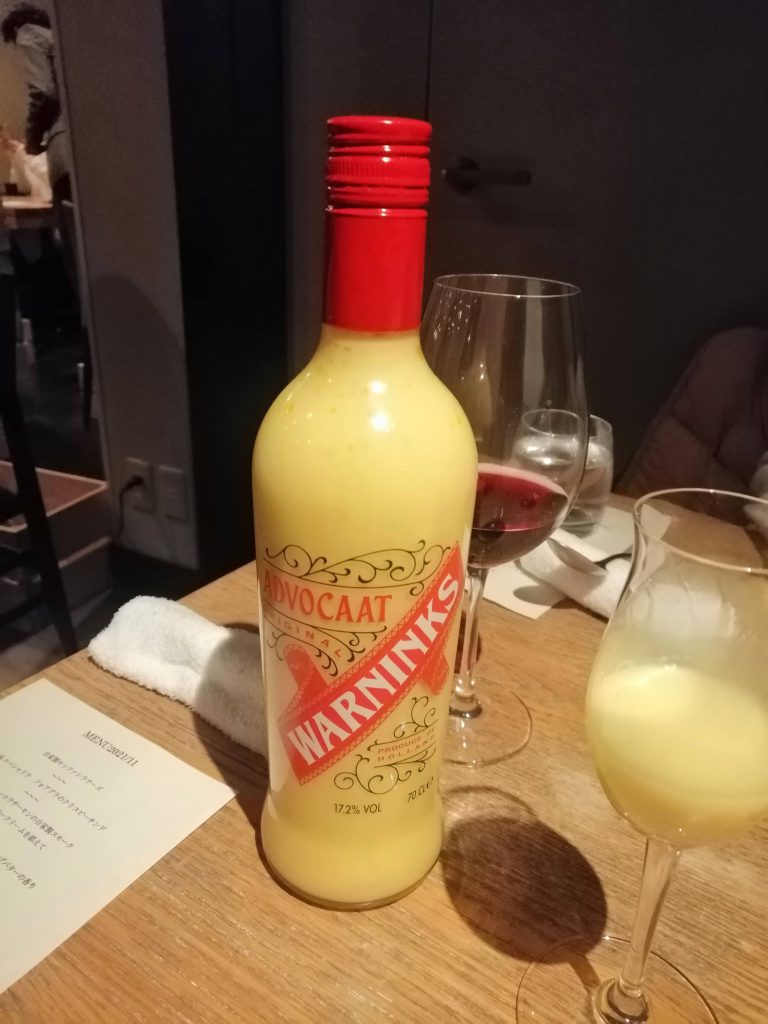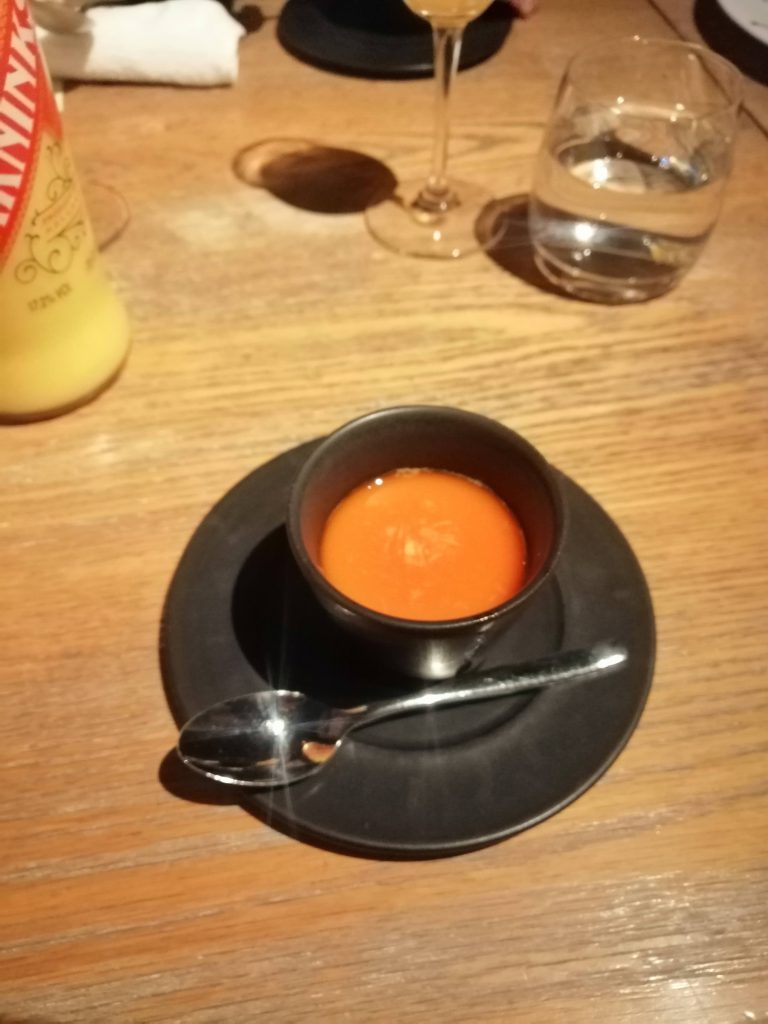 The desert TKP (Tamago kake purin, raw egg on egg flan), which is a play on a japanese soul food TKG (Tamago kake gohan, raw egg on rice) was interestingly paired with Warninks which is a Dutch eggnog which is popular in Britain. You have to be an egg lover for this triple punch finish. I liked the humour of it, and it was a nice finish to a great meal.