I love the way the Japanese seem to be able to focus so hard on something, that they end up almost outdoing what they are emulating. Le Lion for a casual french lunch. Lots of classics on the menu, but I am trying to be healthy lately so went with the Salade Lyonnaise. I love the way you get lunch sets in Japan. In other places you are gonna pay through the nose to get the side salad or the soup starter. Here it just comes with. I will give you not always and there does seem a clear trend of westernization of menus so all things are charged separately. All I can say is I hope Japan stays true to its roots.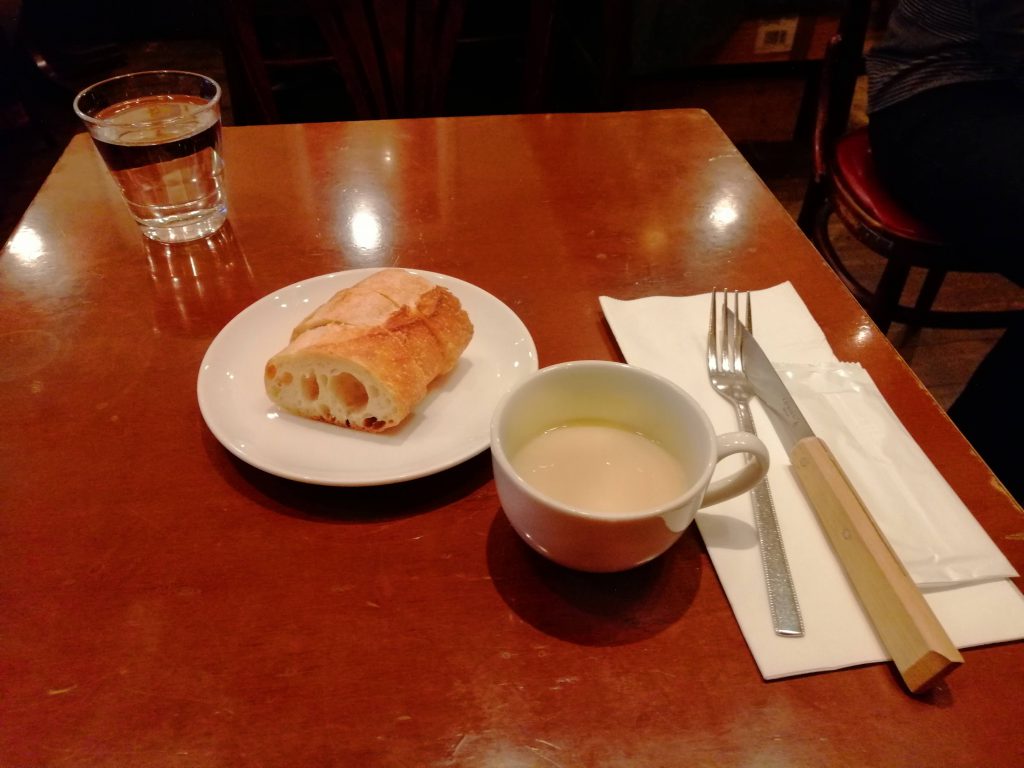 The Salade Lyonnaise was just great. The Lardon and the Gessier fried off beautifully and the salad dressed in a nice crisp vinigraitte. This is a classic dish and they have done it proud here. Made me glad I had not opted for a very banal steak frites, though when the lady next to me had it I did have second thoughts.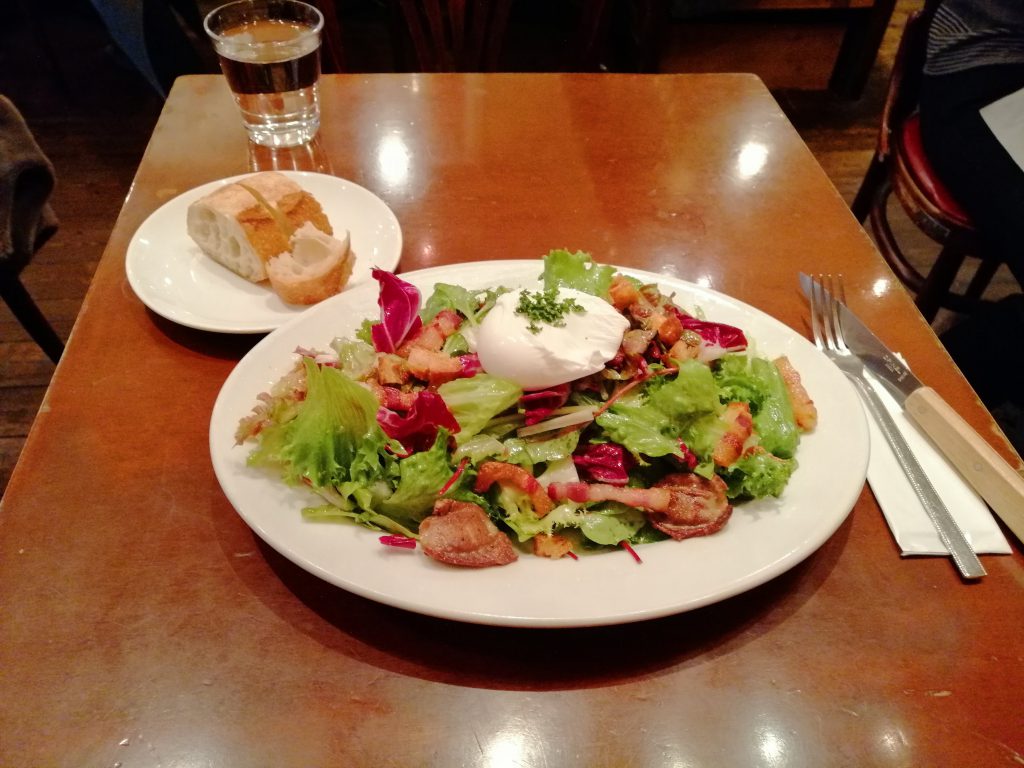 I ordered a desert because the lady at the next table ordered it and it looked so good. Creme D`Anjou with raspberry coulis. This is a heavenly mix of strained Yogurt with Creme Chantilly with a generous splash of raspberry coulis. They do it very well I highly recommend and on balance amongst many deserts this is probably almost a healthy option.
I used to like going to Aux Bachannales for my fix of Bistro french, but Le Lion is certainly a contender. Like all good restaurants in Tokyo sadly it can be hard to get a table here. The little wait I would say is worth it.