This place is a bit of an institution or certainly was amongst the gaijin community many years ago. I decided to give it a revisit. Must be at least 15 years since I last went. The interior still much the same American retro very simple and I think unchanged from my last visit. I am not a huge fan of TV in restaurants was kind of funny to have Back to the Future playing while I went back to the past.
The menu is fair and the standard types of pizzas all there. Went for a half and half Peperoni and Hawaian. The pizza are a decent size you probably are not going to eat a whole one on your own. Couldn`t resist the pull of the chilli cheese fries. It was pulled pork on them which actually I prefer. They have a nice list of craft beers on tap but on this occasion I refrained.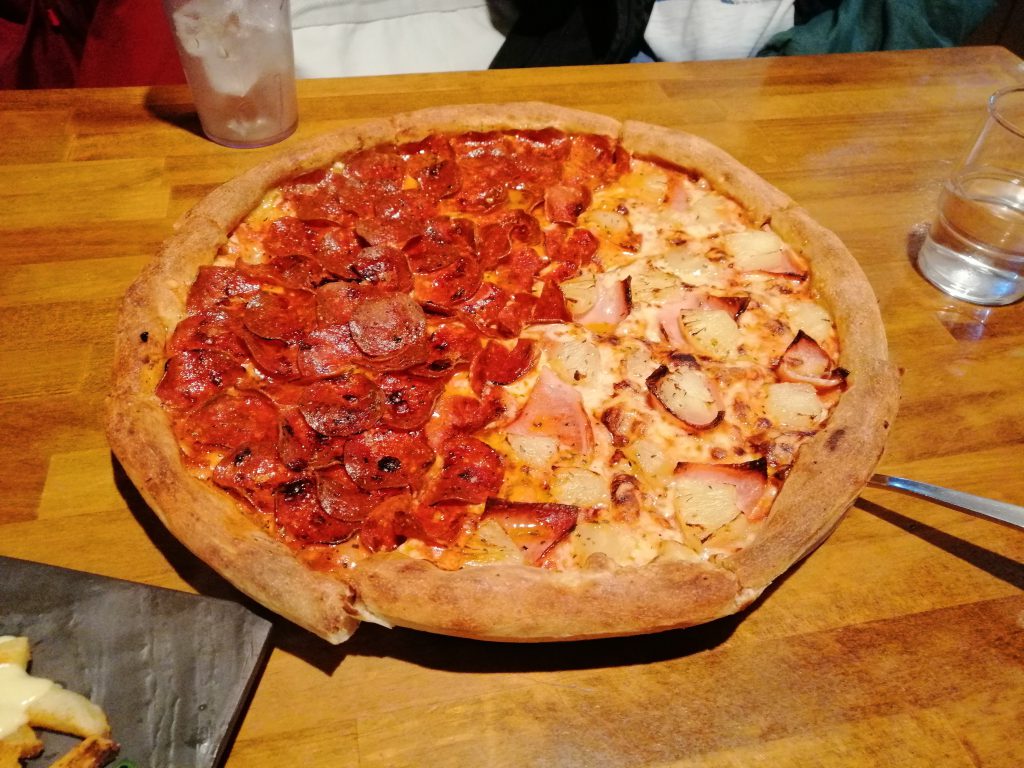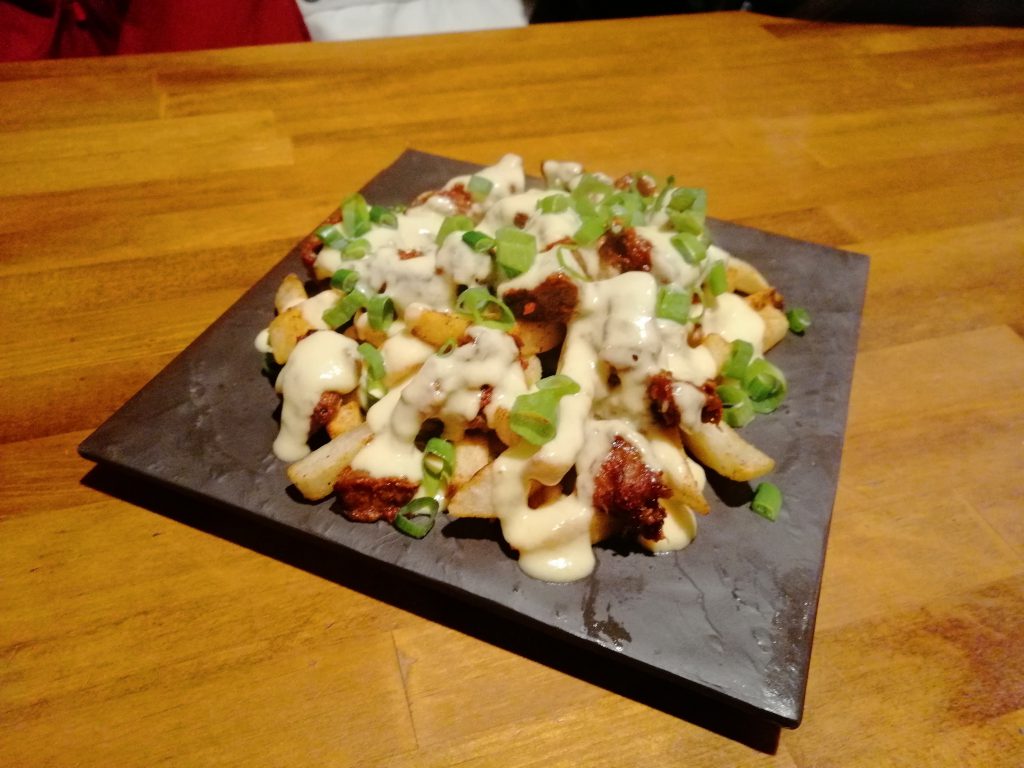 For me it was a nice visit to the past. Pizzakaya was a memory from my youth I guess. The food is fair nothing fancy and I think the American retro design is something people go for. I probably have been spoilt over the years too many nice Italian pizzerias in Tokyo, to make this a regular visit, but it was a very nice nostalgic evening.