About a year ago I came across this place in a magazine.  A young girl starting up her own izakaya from scratch and had been meaning to visit for a long time.  I recently got down there and was glad to have.
It is one long kitchen counter izakaya.  The menu changes seasonally and Emma the lady behind the counter is the master and chef.  She is nice and easy to talk to if you speak Japanese.  The food is not traditional traditional izakaya fare and the seasoning is healthier (less salty) than at your average izakaya, but I liked it.  She serves a couple of craft beers I plumbed for the Coedo blonde, which I like.  She also has nice plum wines and sake.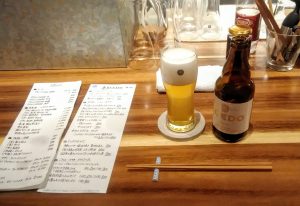 Food wise I went with the special which was salt stewed pork belly with cabbage.  I guess a Japanese equivalent to a Sourkraut.  I also had Toriham tofu ae, Nanohana and Tai ae, and the Sui Gyouza.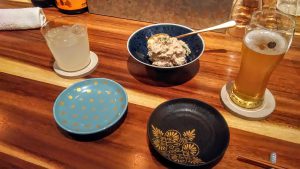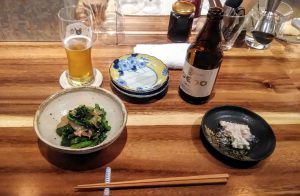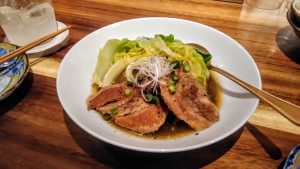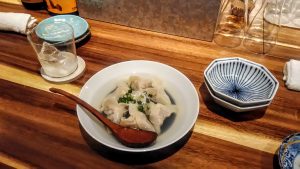 For a quiet bite to eat with a friend, this place will do just fine. A bit quieter than the noisy main street izakayas and a little healthier tool.