I was heading to my favorite hainan chicken place in Ebisu the other day, when I noticed a new restaurant just across the road. Now Hainan Jeefan is a great lunch but I go often enough that I felt like trying something new was the right thing to do. I was glad that I did. It also helped that I am kind of dieting and the free refill on rice at Hainan Jeefan encourages me to overeat. So I went into Wassappu 和作部 the name itself is a play on the famous app Whatsapp. It is a Soba slash Sousakuryouri restaurant. At lunch there is a lunch plate or a soba lunch a very simple menu. It was late and as I walked in the chef indicated only the lunch plate was left. So Lunch plate it was.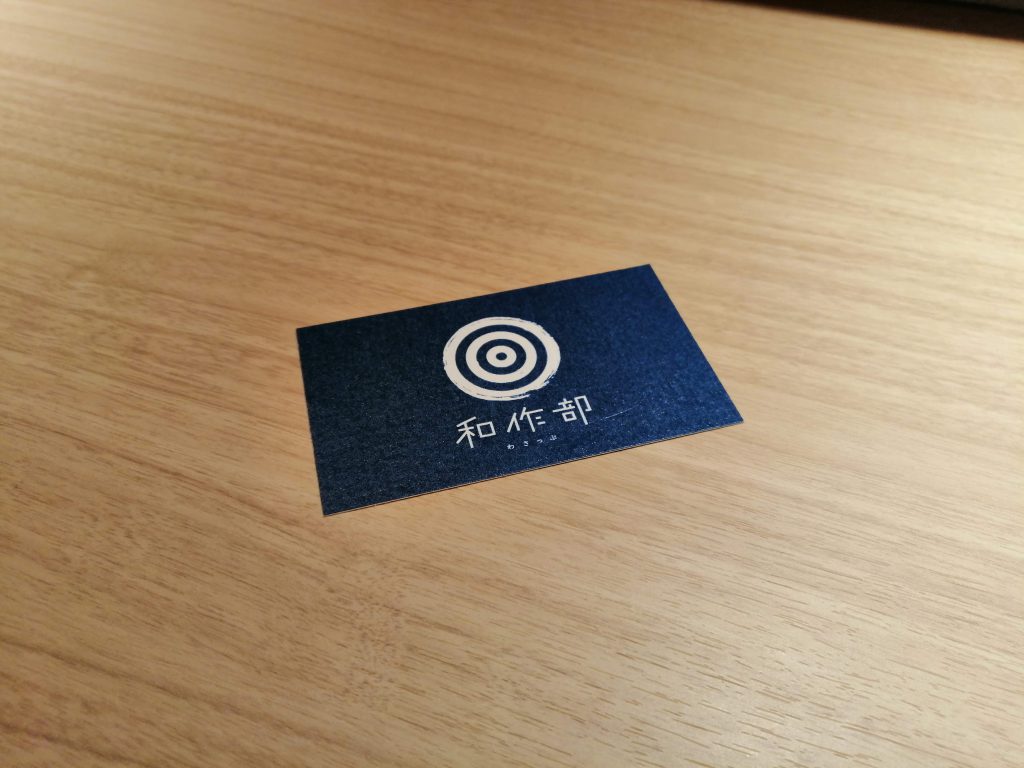 Decor was brand new and very minimalist Japanese woody design with some clever use of lighting at ground and ceiling to make it feel quite airy though in reality it is fairly compact. The chef was quite talkative and as I run my own little shop we had a little banter. Turns out the restaurant is owned by some TV personality who is a bit of a foodie. It had not been open long and was still trying to build a client base. The chef himself a bit of a journeyman chef had worked overseas and in other areas of Japan but always in Japanese Washoku.
The lunch plate came on a tray with some nice plates and bowls as you would imagine. It seemed like a lot of attention had been paid to the details. With seven little japanese dishes, pickles , rice, salad and miso soup it had a fair blend of interesting flavours and was a pleasent little lunch time journey. It is this variety of flavours and textures that I really love about Washoku and to get it all in a little set like this just felt perfect. The dishes incidentally were clockwise from top left "Age Bitashi Nasu" fried aubergine in dashi, "Agedashi Tofu" fried tofu in dashi, "Horenso to Shirasu" spinach with shirasu, "Aburi Mentaiko" seared spicy fish roe, "Ika no Uni Ae" raw squid with sea urchin, "Tamagoyaki" omelette, and "Hijiki Kinpira" hijiki and carrots.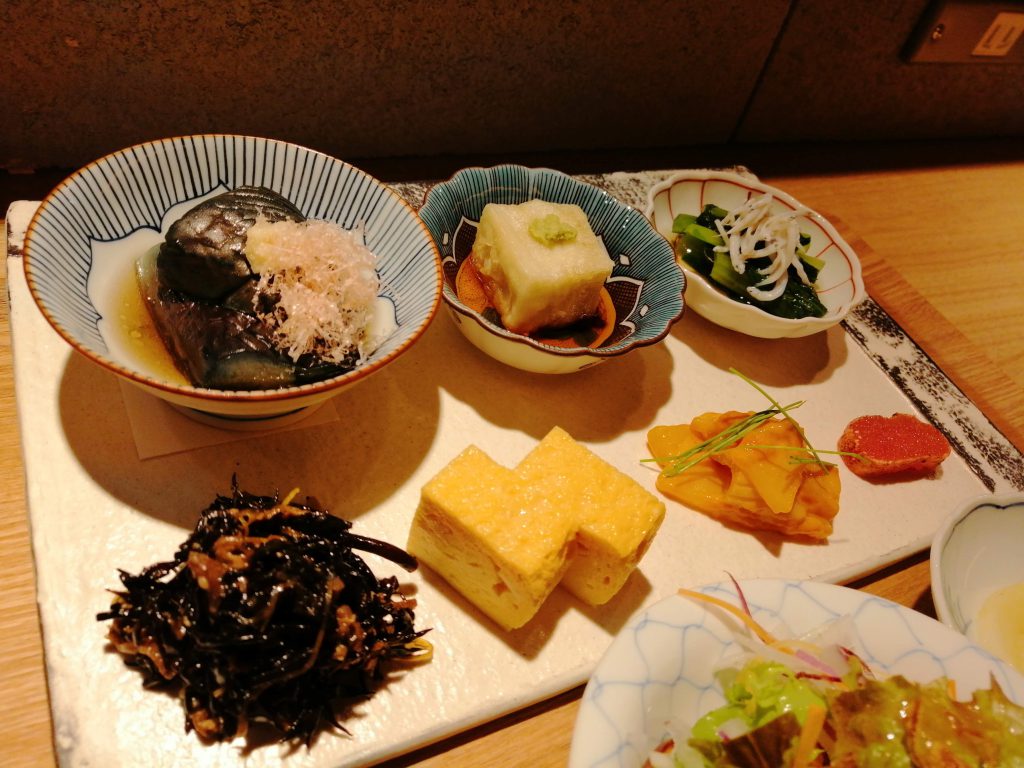 If you happen to be passing by, I would imagine the soba will be rather good too and well worth it for lunch. I am impressed enough that I will swing by for a diner sometime.