Lazy Saturday lunch, I had spotted this place some time back and finally got round to visiting. Given the times, it even has a little outdoor seating, which I chose to take advantage of. Autumn in Japan is really quite perfect for out door dining. Some might find it a little chilly, but I quite like that. Fairly standard for Japan bistros, they have a lunch menu and you choose your mains and desert. At 2,900 JPY might feel a little pricey for Tokyo lunches but I would say the service and quality of food makes it worthwhile.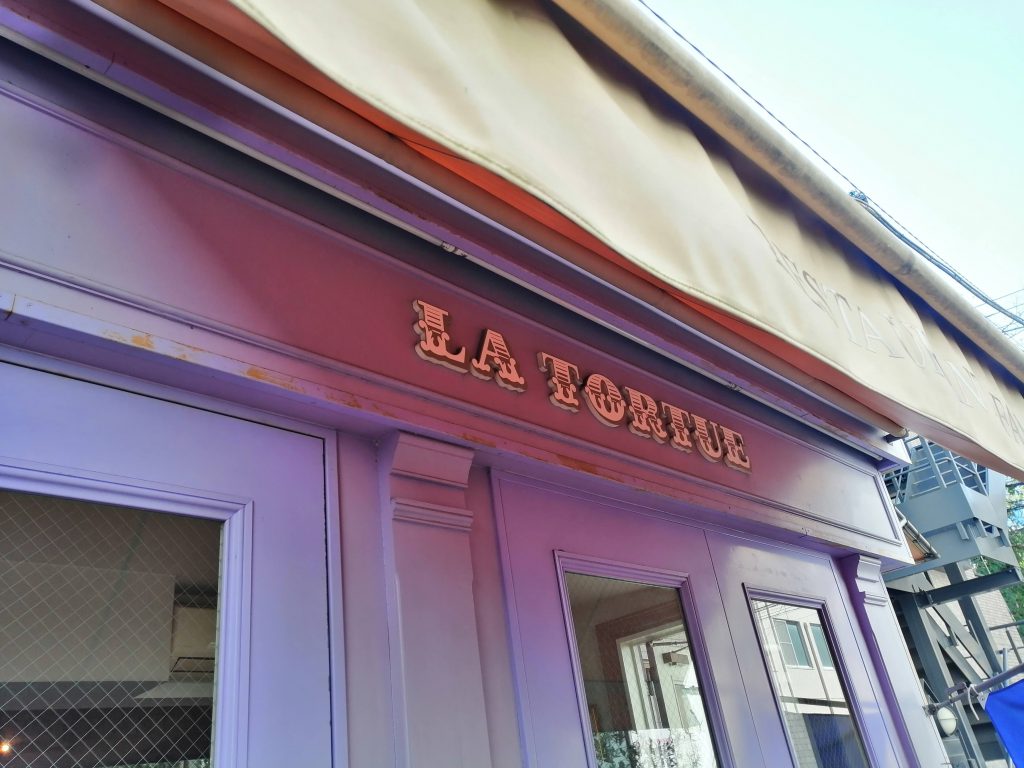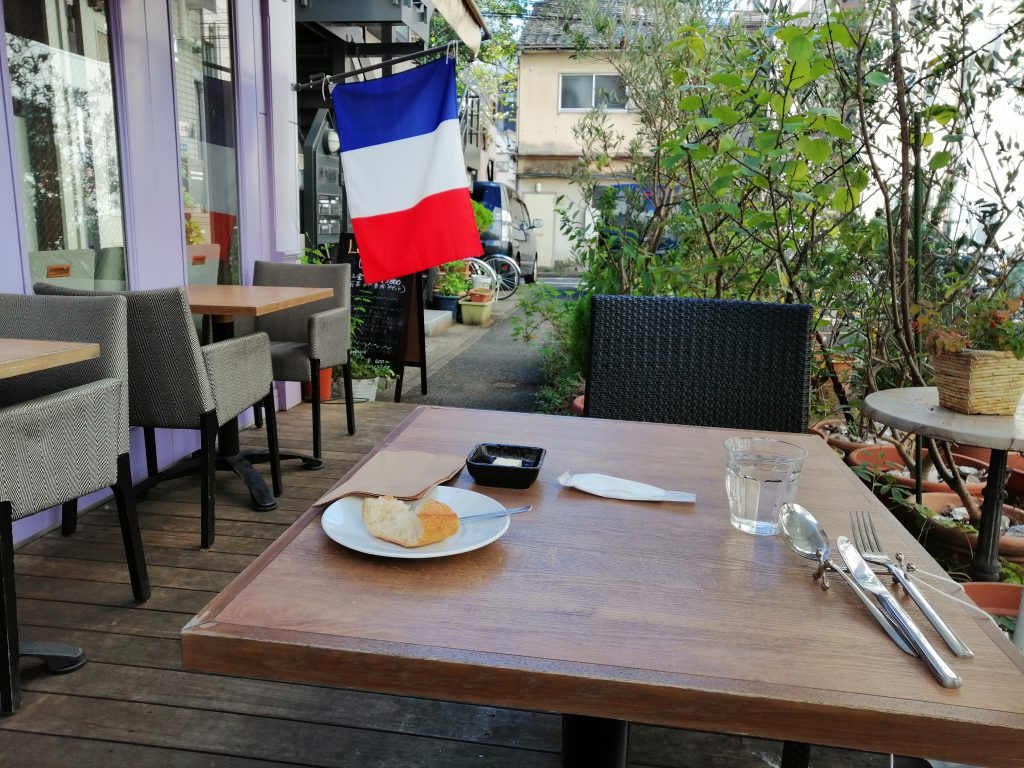 I went with a seafood marine, sweet chestnut soup, roast lamb and Lemon tart. The food is very delicately presented. I noticed some of the planters outside had herbs growing in them, of which I think some might have ended up in the food. I love the bread and butter too. I just have a thing for simple. Anyhows.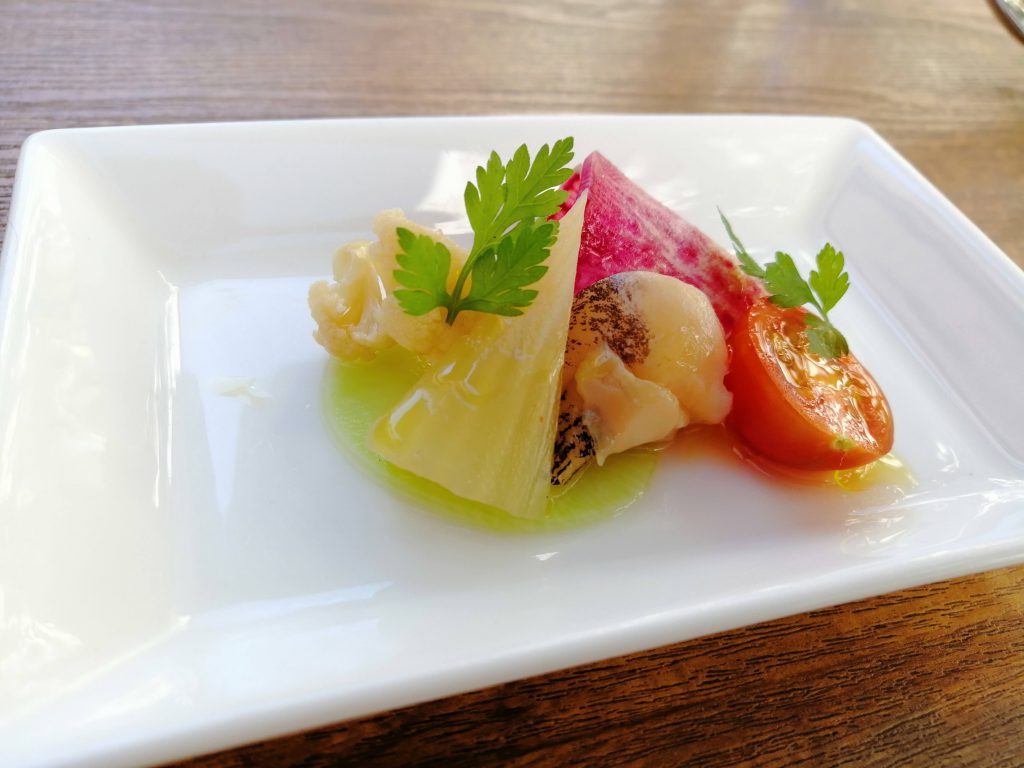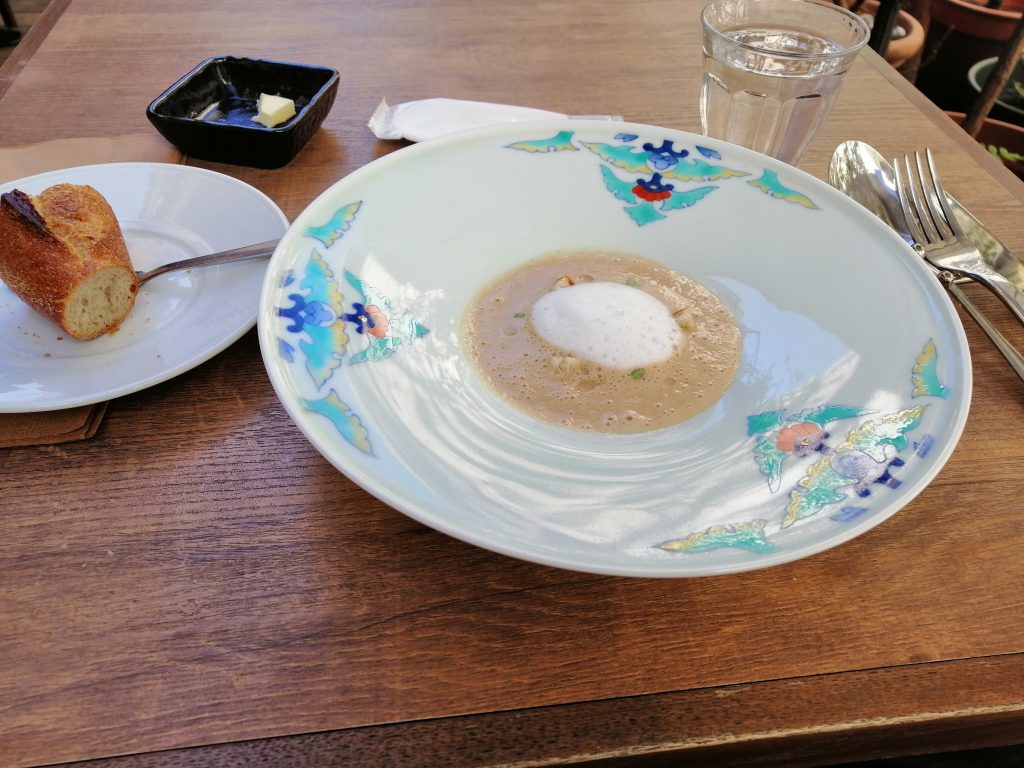 The seafood marine, a little short on volume, but five vegetables, two of which were pickles and a shell fish made for a good start. The soup I really liked. It was reasonably dense and flavourful on its own, but the subtle addition of a few thyme leaves, the milk froth and a few drips of truffle oil just gave it a little decadence. I also loved the plate ware. In a way a bit at odds with the traditional french image yet still fitting. This and the typography choice points to some off the beaten path artistic sense in the place.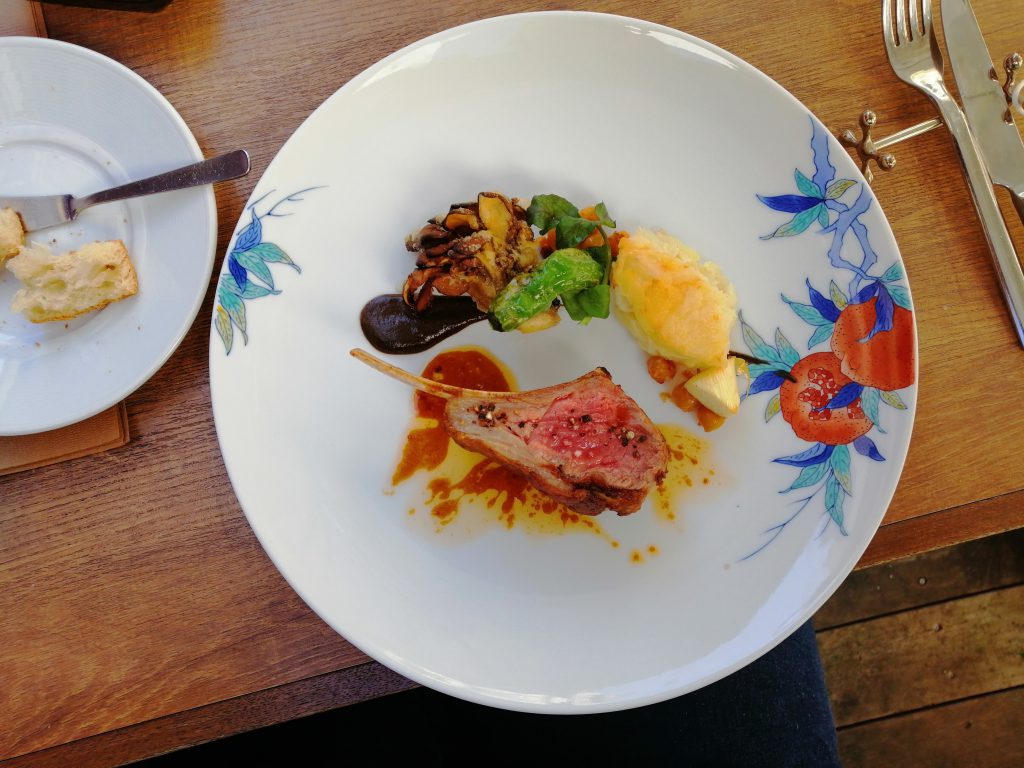 The main well, well presented on another plate with lovely color and plenty of blank space for the food to present itself on. The gratin dauphinois and the roast lamb done excellently. The black mushroom sauce very rich and the bit that really piqued my attention was the little bit of fried chick peas. Now I love lamb and gratin and they were done excellently as I said, but I will remember this plate for the chick peas and the maitake frito. Not on their own but together with the lamb they were just delectable. The chick peas I think had been fried in what Italians call a sofrito, so were peculiarly flavourful. The maitake frito was just really crisp, yet not oily. Made me wonder if the maitake had not been dried somehow before frying. What ever it was the dish was lovely. The double lamb chop, having had one of the bones cut out, left the meal being all in all very filling.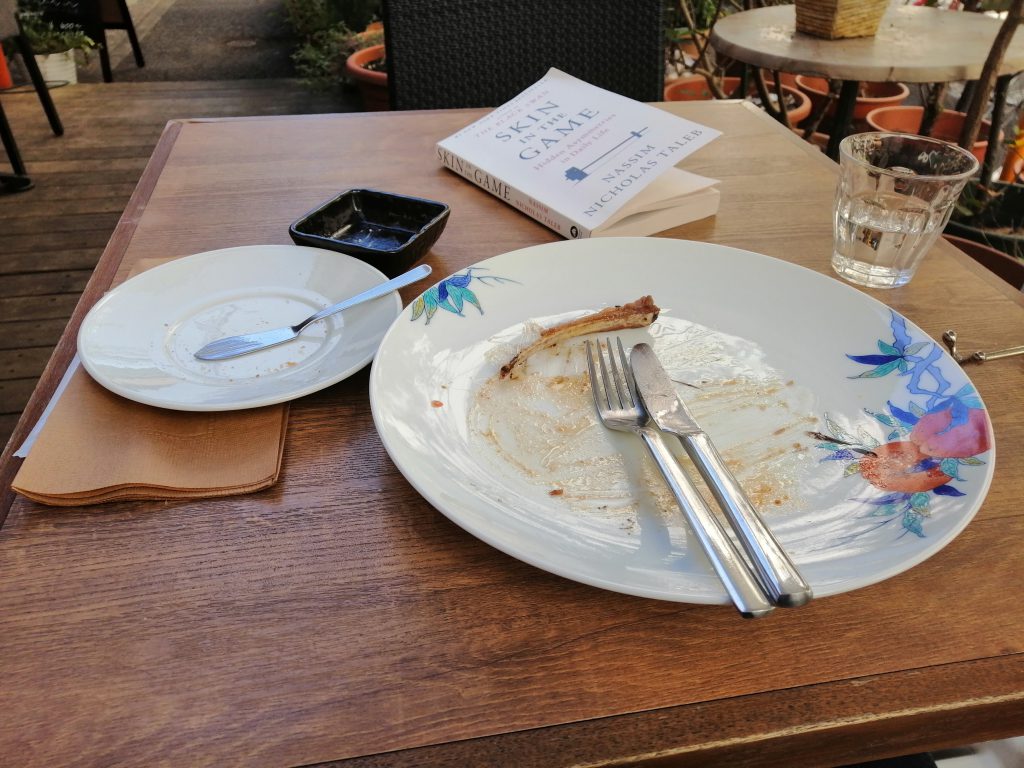 Desert and coffee topped off a lovely lunch where I managed to get through a chapter of my book in a pleasent culinary moment. The Lemon tart was nice but not out of the ordinary and a solid coffee just finished the meal off perfectly. Funny thing was, that thin spearmint leaf was absolutely delicious somehow. Detail, all the fun in the detail. Another great meal in Tokyo.