Out on a walk with a mate, chanced on this little gem of an izakaya. Kappore is a Ko no ji (U shaped) counter with a couple of tables. I think in summer time if they have half a brain they will put some chairs outside and let people enjoy a beer in the sunshine.
The beauty of this place is two fold. Nice booze and nice food. I love these types of places where they pay attention to the little stuff that makes all the difference.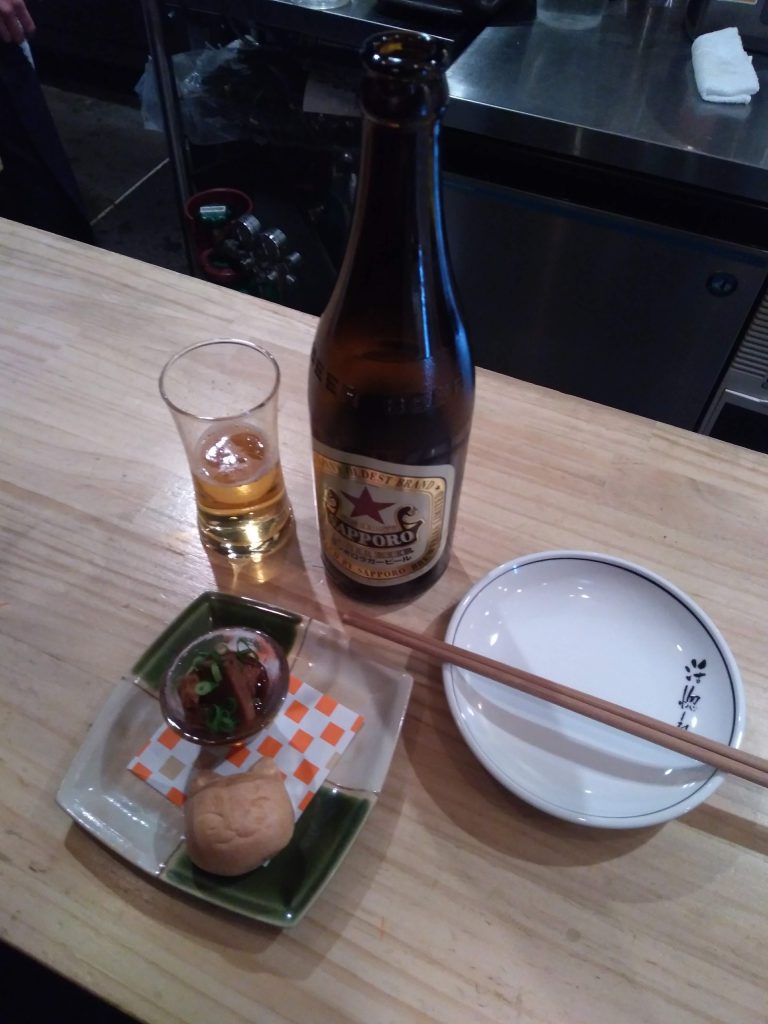 Kicked off with a Sapporo red star lager, and you get an otoshi (amuze bouche) which was a tuna stew and a monaka type biscuit. They also have the Kirin Tap Marche draft beer machine so there is a choice of six craft beers. Along with a bunch of lovely sakes and shochus. I have actually been a few times but on one occasion I saw Hone Senbe and Kue Uroko Age (Fish Bone chips and fried Grouper Scales). The fish bones were Iwashi bones. They are dried til they are bone dry and then deep fried, just yummy. The Grouper skin with scales on is deep fried and the scales curl up. It is reminiscent of pork scratchings if you are english, though obviously kind of completely different. If that even makes sense. Any hows, if you see this order it. I doubt you will find it outside of Japan.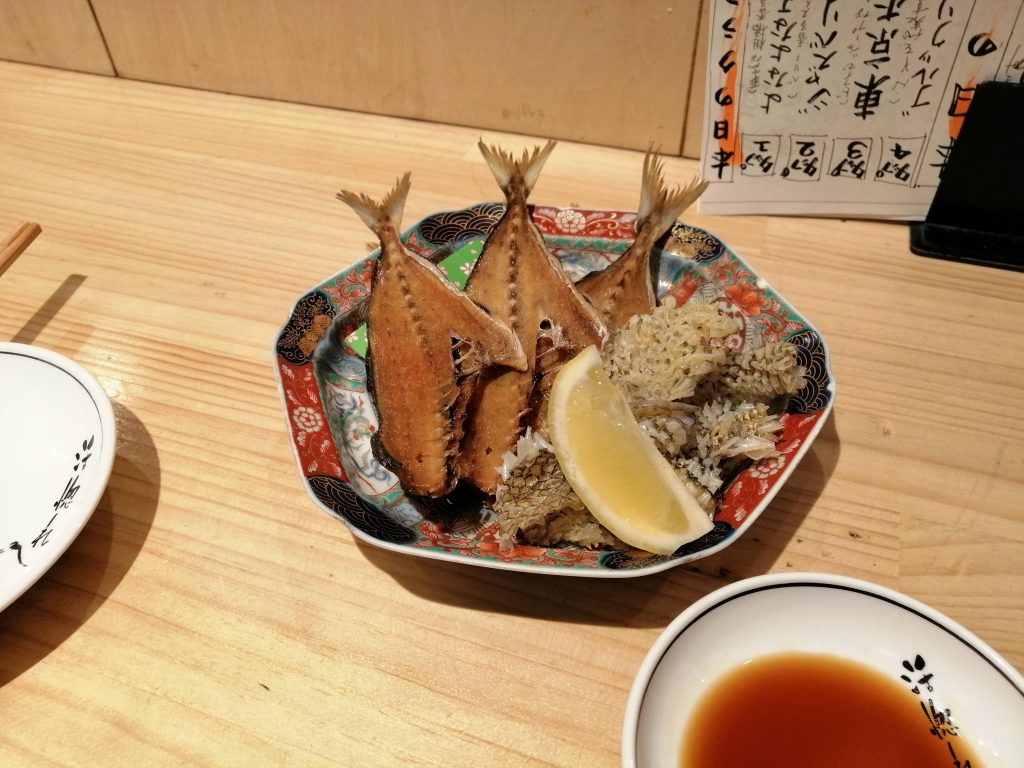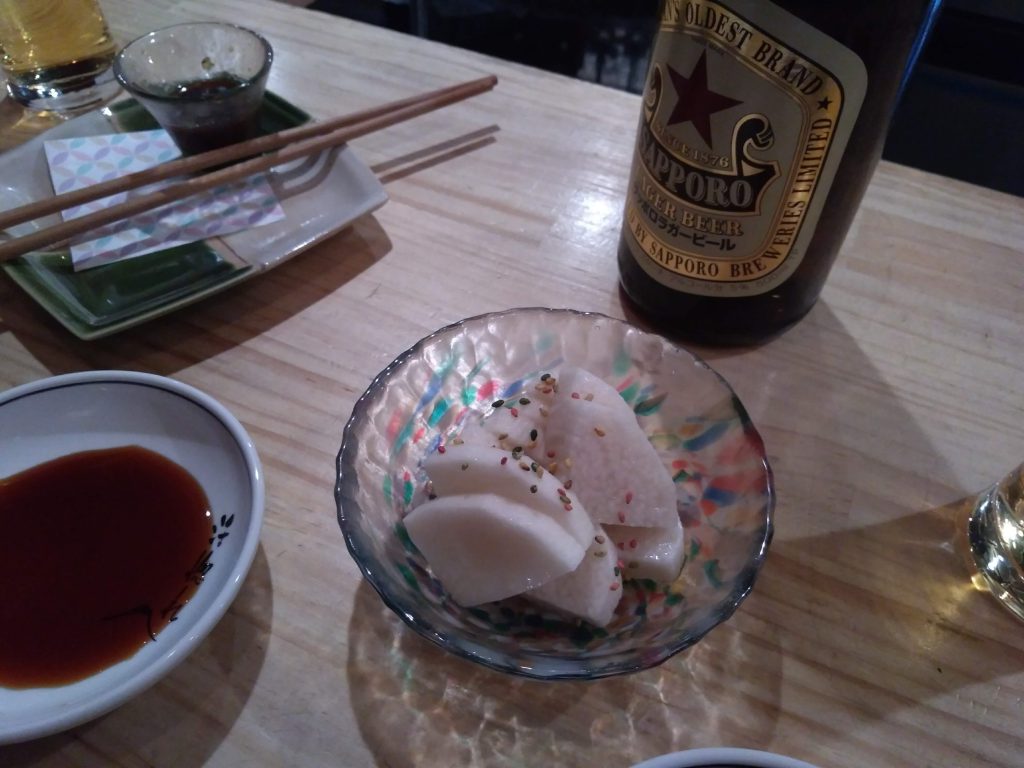 The Sashimi moriawase is great. There is a good variety of nice cuts of fish. The Sea Urchin was delicious as was the Awabi and the Aburi Kinme Dai. What I love though is that they give you all the sides to really appreciate the sashimi. Salt with the white fish ginger and ban negi for the hikari mono, kabosu for a change. Gives you a lot of possibilities. If you ask them they will recommend what to use with what.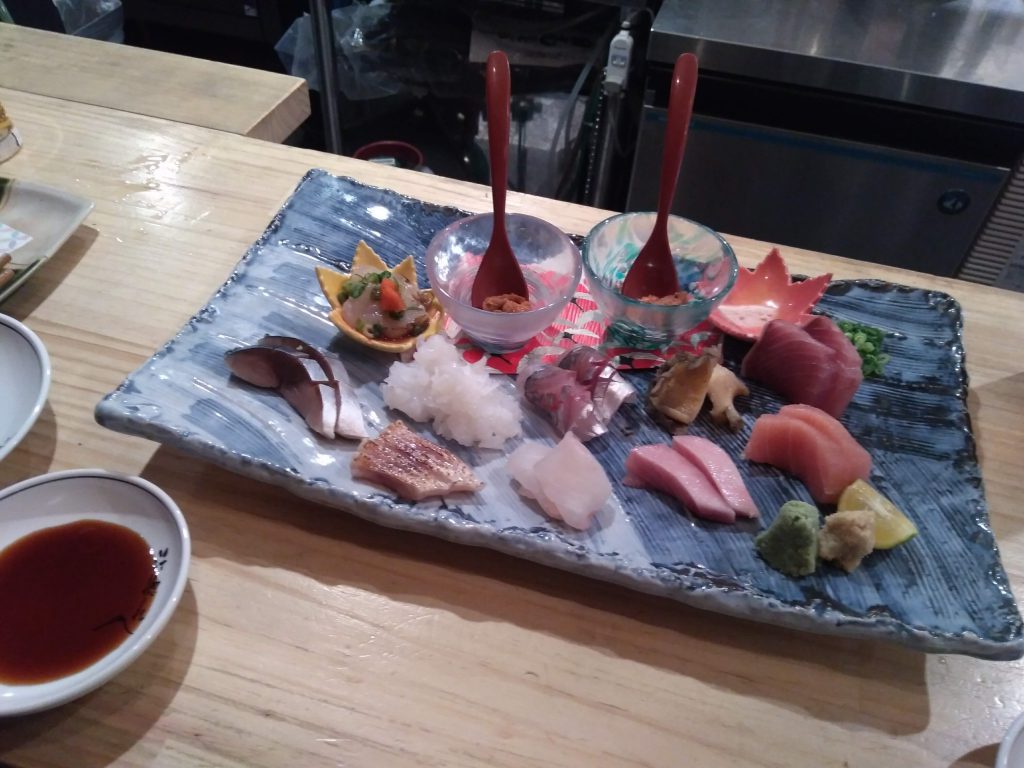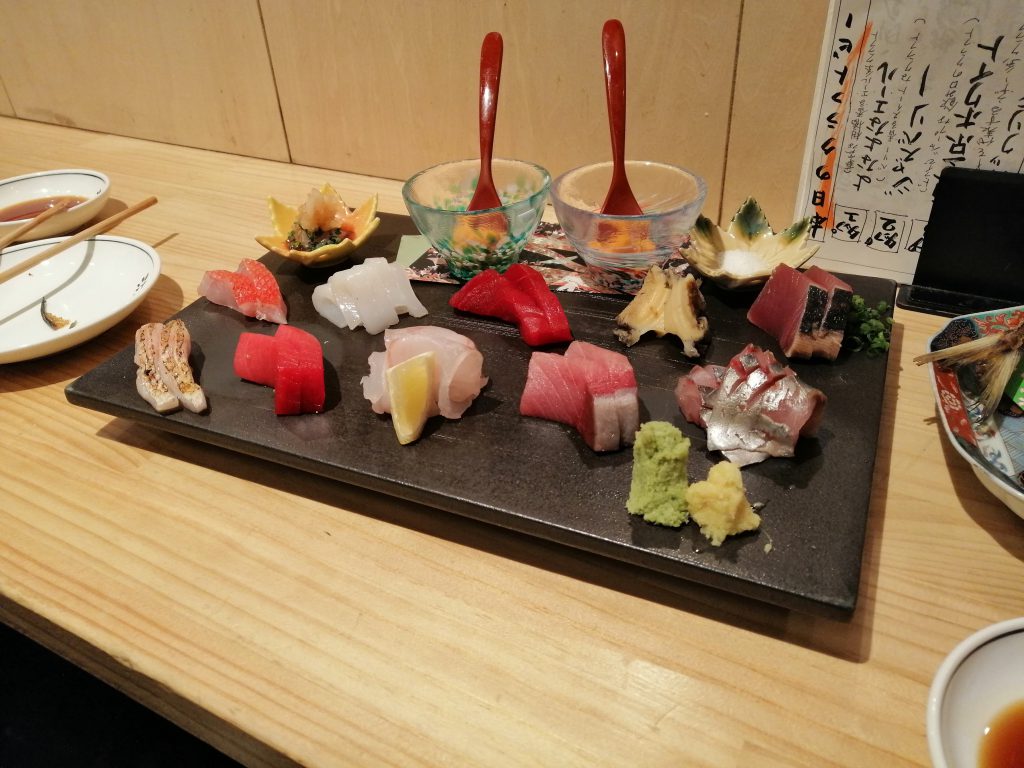 Being in a posh area of town it is a little pricey but probably worth it. I will likely visit again. The employees are all quite young and it has a nice vibe. bright and airy interior. I really hope I can stand outside in the summer.