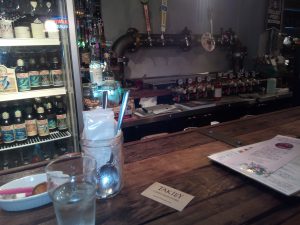 Toritsudai is a bit out of central Tokyo on your way to Jiyuugaoka.  I was taken there by a visit to Maker`s Base.  For lunch after a little walking I found this place. It has a kind of homemade feel to it. Certainly not what I would call flash, but more homey.  They might have taken a little more time when considering their name, but still looked interesting.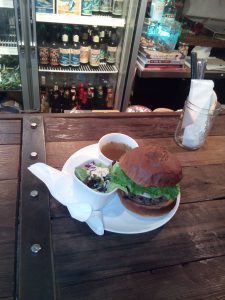 I went for a burger as I had not had one in a while. My favorite to date in Tokyo is Jack 37 in Ningyouchou, but I enjoy trying new ones and there are plenty to try.  This one was a nice burger it did not top Jack 37 but was a tasty morcel.  I found some pleasure in the fact that they make their own home made tomato sauce, which was nice and tangy.
The other thing which is likely to bring me back to this place, was the large selection of craft beers.  I will come back of an evening and try and work my way through some of those with a few friends.